Welcome to Leighton Buzzard Double Glazing
Double glazing specialists Leighton Buzzard Double Glazing started back in 2009, with one clear objective. To provide Dunstable, Leighton Buzzard, Aylesbury, Luton, Hemel Hempstead, St Albans, Northampton, Bedford and across Milton Keynes with the highest quality, thermally efficient and energy saving uPVC windows, doors and conservatories on the market.
Since our 2009 birth, we have grown to become the South's leading energy-conscious double glazing installers of uPVC windows, doors and conservatories.
Leighton Buzzard Double Glazing specialise in supplying and fitting the most energy-efficient double glazing, uPVC windows, doors and conservatories available. When you choose Leighton Buzzard Double Glazing you choose to reduce your carbon footprint, lower your expensive monthly energy bills and increase the security of your Bedfordshire home. We don't just specialise in the installation of uPVC windows, doors and conservatories.
We also offer a quality range of roofline products, fascias, sun rooms, renewable energy systems and infra-red heating. The vast majority of our eco-friendly double glazing products achieve a staggering A+ energy savings rating.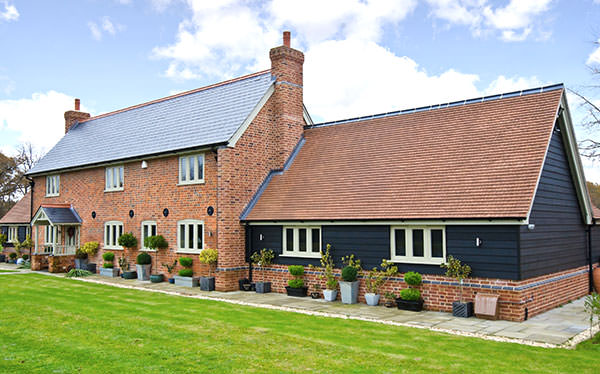 Why Choose Leighton Buzzard Double Glazing?
What defines Leighton Buzzard Double Glazing as an initiative, energy-conscious uPVC window, door and conservatory supplier? Firstly, as double glazing installers, we recognise our responsibility in lowering your carbon footprint. Secondly, we go the extra mile to ensure that your new double glazing and home renovations complement the natural aesthetics of your Bedfordshire property, adding charm and value to your home. Our customers can choose from a wide range of double glazing styles, colours, designs and hardware.
Finally, we build all of our double glazed windows, doors and conservatories to order. This is the most proficient and successful way that we can ensure that your double glazing is the perfect fit and style for you. Our uPVC windows, doors and conservatories are subject to thorough tests before installation. This means that we can give you total peace of mind that your bespoke double glazing has been proven to save energy and withstand corrosive weather conditions.
Double Glazing
Ecohouse are proud partners with some of the largest UK names in uPVC window and door manufacturing. Our suppliers make daily deliveries throughout the UK offering intelligently developed uPVC profiles, manufactured in purpose-built factories.
Ultra-modern design and building methods make our products incredibly energy efficient and secure. Our in-house team of double glazing experts exercise a careful and thorough installation process, resulting in a perfect fit every time.
We are dedicated to minimising delivery times and completing your installation as swiftly as possible – with the trusted 'Ecohouse finish'.
Conservatories and Conservatory Roofs
Truly bespoke conservatories and intelligent conservatory roofing systems.
Our skilled installers build highly attractive and durable conservatories. Designed with your home in mind. A uPVC conservatory will increase the value of your property and give your family the added living space it needs.
Insullite and Celsius are market-leading conservatory innovators.
Our bespoke conservatories are designed to utilise your property's energy consumption and transform your living space into a room you can enjoy all year around.
Our conservatory roofs are affectionately referred to as Britain's superior lightweight roof. A combination of high quality materials and the latest insulation technology are what gives our conservatory roofs the cutting-edge in design and practicality.
For further details on our conservatories, contact one of our experts today.