Gable-End Conservatories
Stunning Gable End Conservatories in Dunstable and Leighton Buzzard
Our gable-end conservatories create a stunning visual impact for your home in Dunstable, Leighton Buzzard, Aylesbury, Luton, Hemel Hempstead, St Albans, Northampton, Bedford and Milton Keynes.
These beautiful conservatories offer a breath-taking appearance that will enhance your home in countless ways.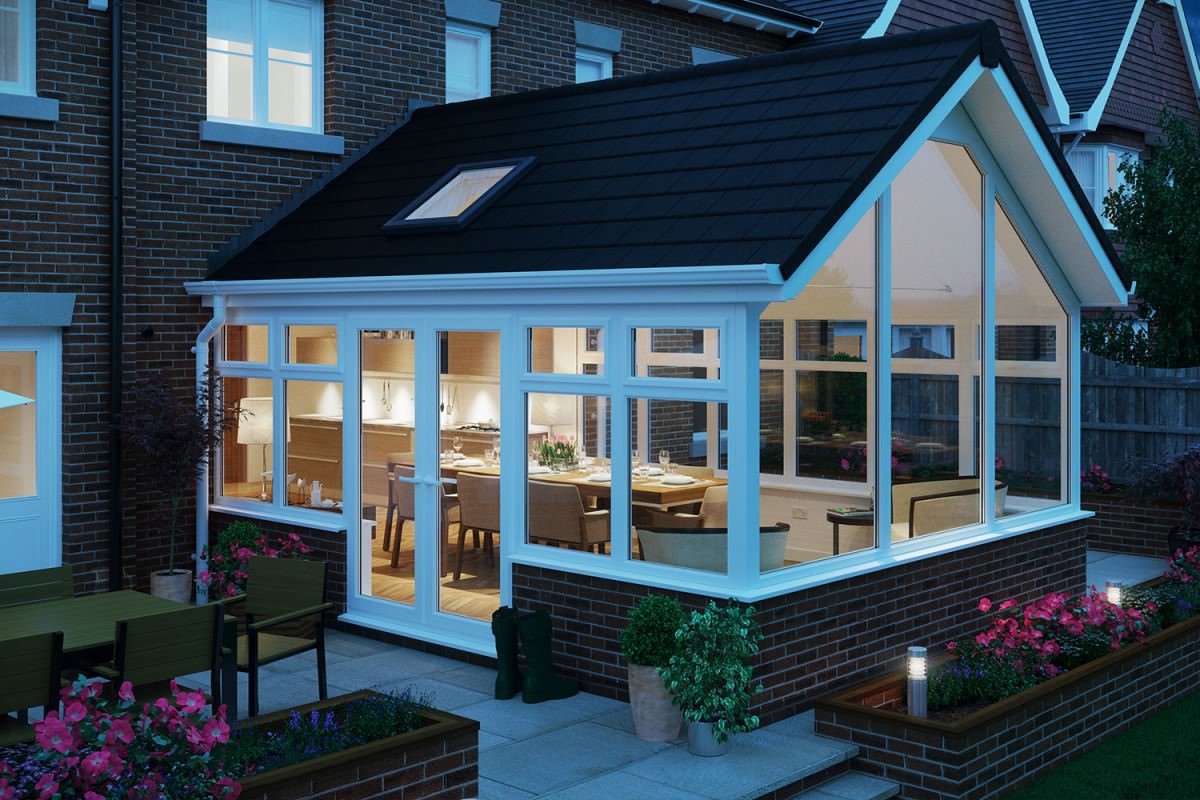 Impressive Conservatory Design
Our gable-end conservatories provide impressive design features. The superb high apex is created to provide fantastic ceiling height. It reflects the end of a house, enabling maximum natural light entry combined with amazing aesthetics.
You will benefit from a stylish and breath taking space that you can enjoy all year round when you choose a gable end conservatory.
Fantastic Thermal Performance
Keeping your home warm is a priority, and in choosing our gable end conservatory, you will benefit from great thermal performance. Each conservatory is installed to the highest standards using the very best double glazing to create brilliant energy efficiency.
Your Dunstable and Leighton Buzzard home will be warmer and you will even benefit from a practical additional living space that you can use all through the winter, and not just in the spring and summer.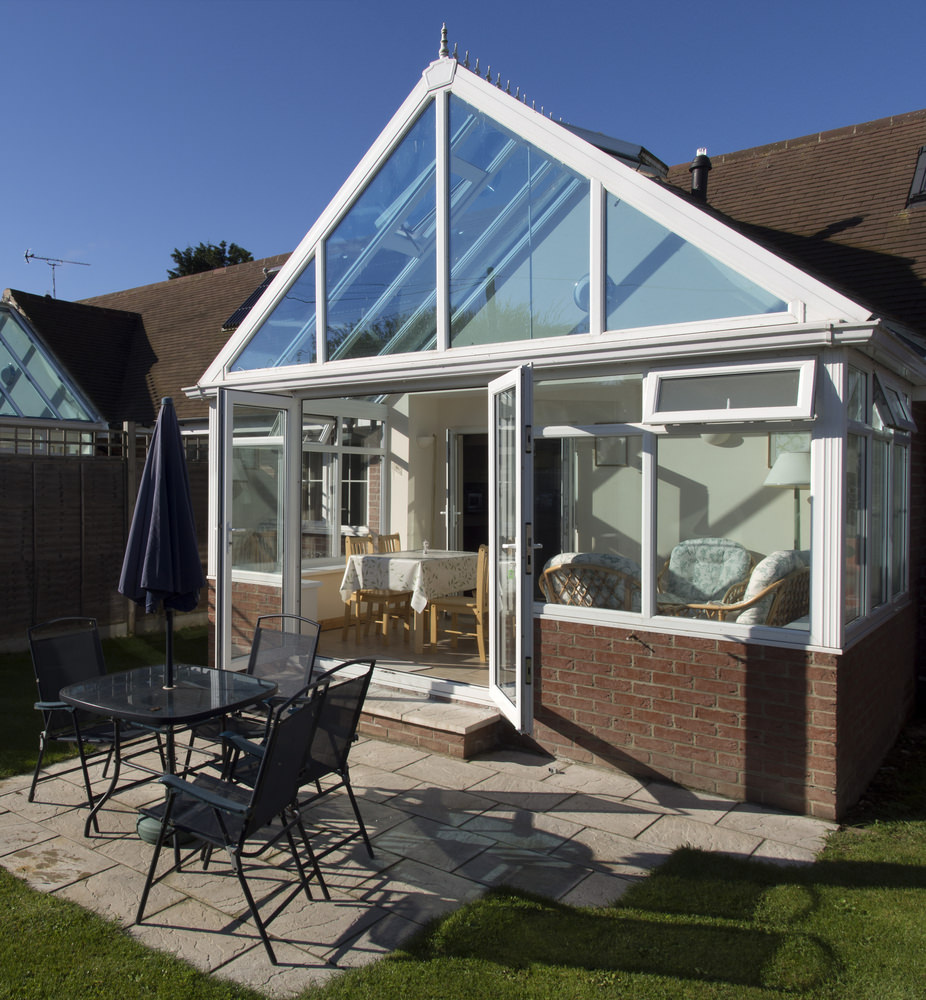 High Security Technology
Conservatories were traditionally seen as an easy entry point to your home, however not so with our modern and highly secure gable-end conservatory.
The uPVC profile is reinforced to ensure maximum strength and stability. We then combine this with our state of the art multi-point locking systems to create a superbly secure home improvement. You can have confidence that your home and family are thoroughly protected with our fantastic gable end conservatories.
Solid Roof Option
Our gable conservatories are available with a solid roof from Celsius. These spectacular roofing options ensure maximum security and hugely improve the thermal performance of your new conservatory.
With a solid roof from our range, your conservatory will be more like a traditional extension, enabling you to use it for a wide range of practical functions.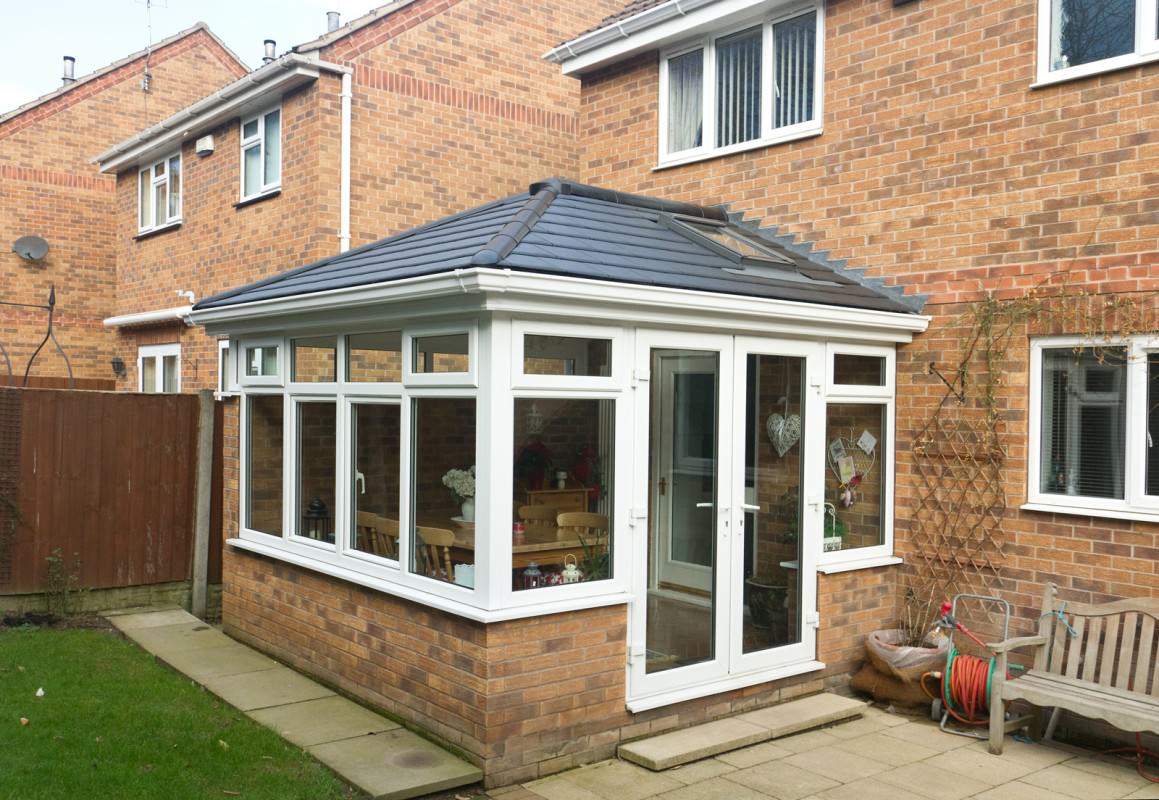 Multiple Options for Using Your Gable-End Conservatory
Gable-end conservatories in Dunstable and Leighton Buzzard make brilliant living areas, dining rooms, offices, play rooms and even kitchen extensions.
Whatever your requirements from your gable end conservatory, you will benefit from a practical home improvement that you can use in any way you want to. These versatile conservatories are a fantastic choice for expanding your living space.
Exceptional Conservatory Installations
At Leighton Buzzard Double Glazing, you can expect an impressive conservatory installation. Our highly trained and experienced teams will work with you at every step to ensure your new gable end conservatory meets your needs.
When they install your gable end conservatory, they will do so with the utmost care and attention to detail to ensure that there are no leaks or draughts and that your gable end conservatory will perform to the highest standards year after year, whatever the weather.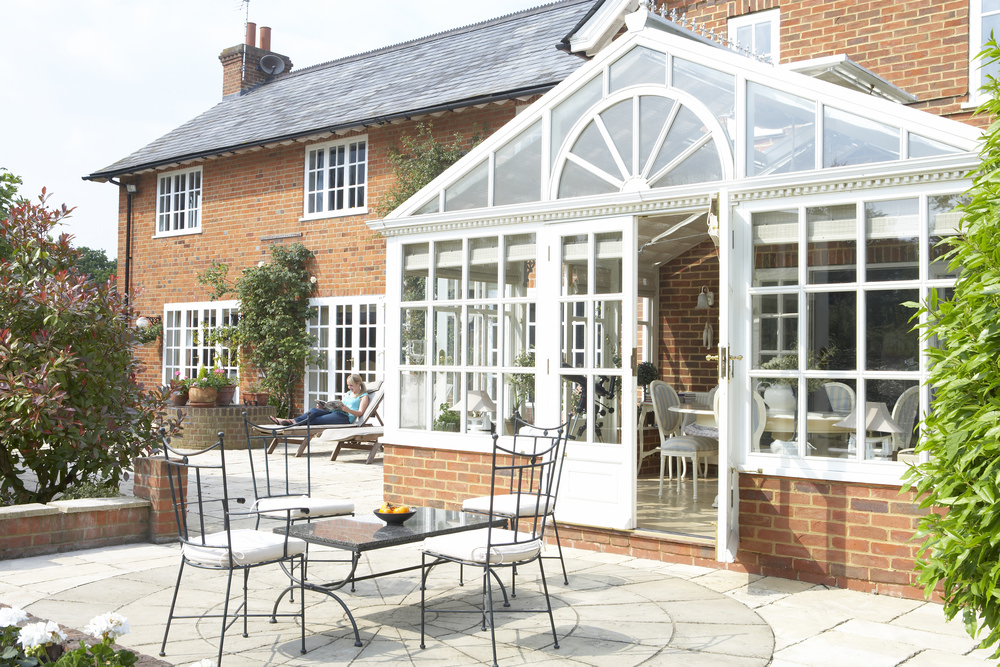 Get a Free Quote!
Our gable end conservatory prices in Dunstable, Leighton Buzzard, Aylesbury, Luton, Hemel Hempstead, St Albans, Northampton, Bedford and Milton Keynes are amazing, and completely competitive. Why not see for yourself with our online conservatory designer. Simply enter your specifications for your personal gable end conservatory quote.
You can also contact our team, who will give you great advice and guidance for your new conservatory as well as the costs of these wonderful home improvements.