Patio Doors
Sliding patio doors can really revitalise the look of a room by opening up space, letting in light and adding a touch of elegance, whilst retaining more warmth through their thermal efficiency. Our in-line sliding uPVC patio doors come with a choice of two, three or four panes, a range of mid rail, and a great selection of design options. You can choose from a range of colours or white with handles in white, gold or chrome.
Patio doors offer versatility as a room divider or part of a conservatory and the variety of bespoke choices make them suitable for a wide range of properties and décor.
Due to the sheer volume of materials used to construct our patio doors, they remain amongst the most energy efficient home improvement products that we supply and install. The high quality uPVC frame partnered with the huge panes of reinforced glass combine to utilise your Dunstable properties heating, whilst gifting you with magnificent views.
The uPVC frame is constructed from a series of chambers, each one cleverly designed to naturally drain water and prevent any build-ups and or blockages. Furthermore, these chambers trap air inside. This creates a vacuum within the frame of the door, which helps to stop airflow between the inside of your house and the outside.
Patio Doors Dunstable
The double-glazing used in our patio doors plays a huge part in the thermal efficiency of our Patio doors. Two panes of glass are set at an optimum distance, trapping a layer of air in between. This gap is carefully measured, too large and the air could begin to circulate. Instead of circulating, the trapped air forms a thermal barrier inside of the door. In a similar way to how the frame prevents air entering your Dunstable home.
As part of our commitment to increasing our products energy saving ability, we internally bead all both panes of glass. Once in place, we apply a specially formulated energy saving sealant around the perimeter of the glass. The sealant secures the glass in place, and adds further insulation to your patio door.
Our patio doors succeed in increasing the security of your Dunstable home. We work with one of the most respected names in the security industry. Fitting some of the most lightweight, compact and credible locking systems available. As security is at the forefront of everything we do here at Leighton Buzzard Double Glazing, our locks have been rigorously tested in a thorough attempt to design out all weak points.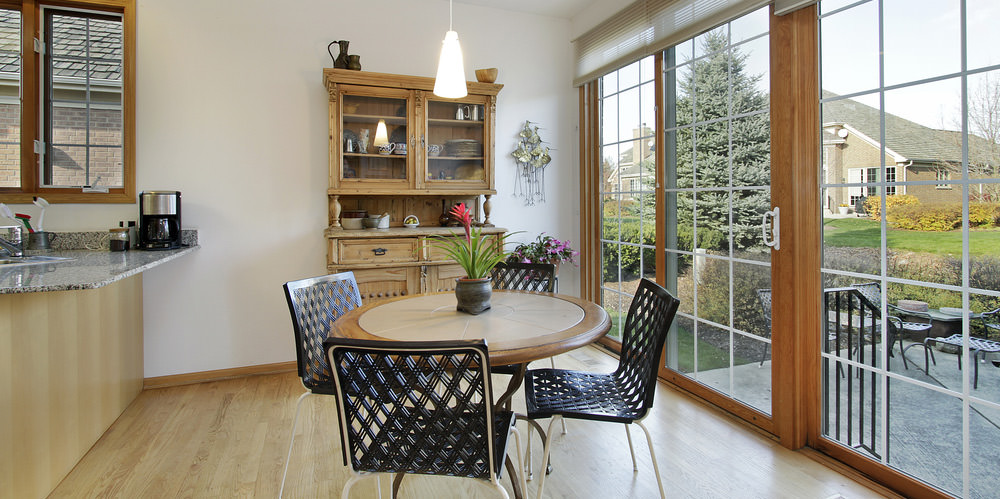 The ingenious design of our patio doors helps to increase the security of your Leighton Buzzard home. Throughout the construction of your patio door, we fit all locks and hinges into the heavily reinforced frame. Keeping them out the way of potential intruders. This design also keeps all functioning parts of your patio door out the way of harmful weather conditions.
Online Patio Door Prices Dunstable
Generating your free online quote for uPVC patio doors is quick and easy. Simply visit the online quote section of our website, input the details of the patio doors you are interested and click go. You'll receive your unique quote instantly.