Edwardian Conservatory
Edwardian Conservatory in Dunstable and Leighton Buzzard
Leighton Buzzard Double Glazing specialise in beautiful Edwardian conservatories in Dunstable, Leighton Buzzard, Aylesbury, Luton, Hemel Hempstead, St Albans, Northampton, Bedford and Milton Keynes.
These simply stunning conservatories provide an ornate and stylish additional space for your home that you can use in a wide variety of ways.
Each conservatory we supply and install is fitted by our highly trained installation teams, based in Dunstable. They are motivated, striving for perfection with every conservatory, and they will ensure that you are completely happy with your new Edwardian conservatory when they finish.
Our conservatory experts will help you from start to finish, enabling you to choose the perfect design for your property.
Functional Design
The Edwardian conservatory has a wonderfully functional design. The floor space of these conservatories is in a square or rectangular shape. This gives you the opportunity to maximise the internal space.
Edwardian conservatories are a great choice for when you want to install larger furniture, such as sofas, desks or dining tables into your new room. You will have plenty of space to spare, so your new conservatory will be ideal for many purposes.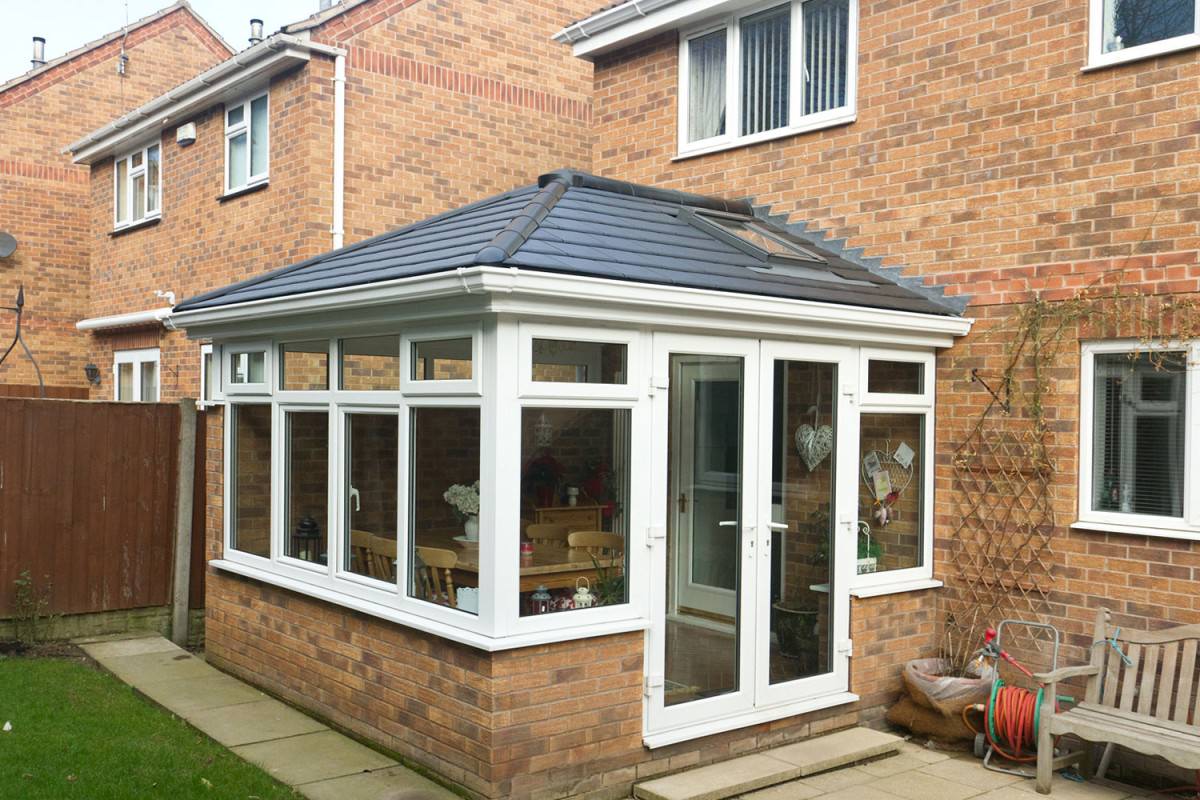 Energy Efficient Conservatory Roofs
You can opt to have the Celsius solid roof installed with your Edwardian conservatory. This superb roof is constructed from environmentally friendly materials and offers excellent energy efficiency.
Your conservatory will be warm and cosy, offering all the benefits of a traditional extension, without the hassle and cost. These stunning roofs minimise heat loss and trap warm air within the room, making your conservatory warm no matter how cold the weather is.
In the summer sun, the superb ventilation ensures that your conservatory is never too hot. You will be able to benefit from your Edwardian conservatory all year round.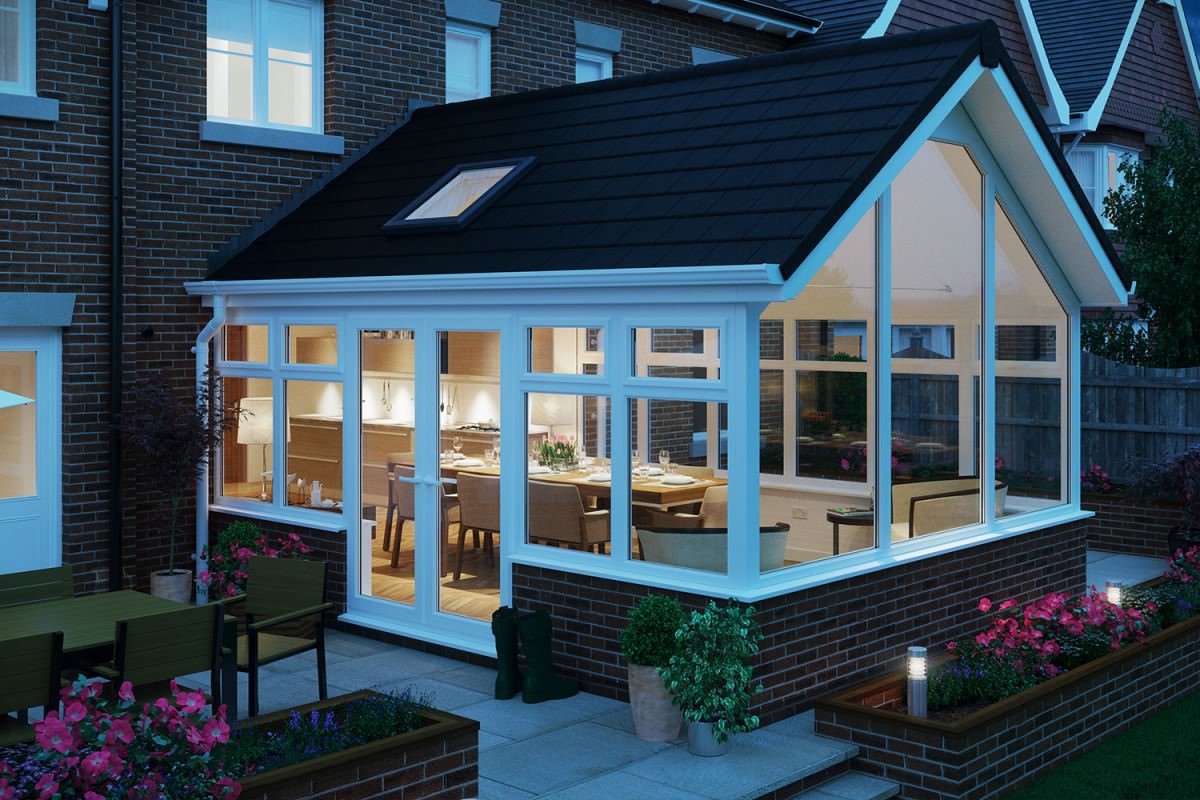 Highly Secure
Our uPVC conservatories are designed to be impressively robust and sturdy, and the doors we install are fitted with high security locks.
These multipoint locking systems offer superior security, ensuring that your new conservatory is almost impossible to break into.
Your home and family will be protected from unwanted intruders when you choose an Edwardian conservatory from Leighton Buzzard Double Glazing.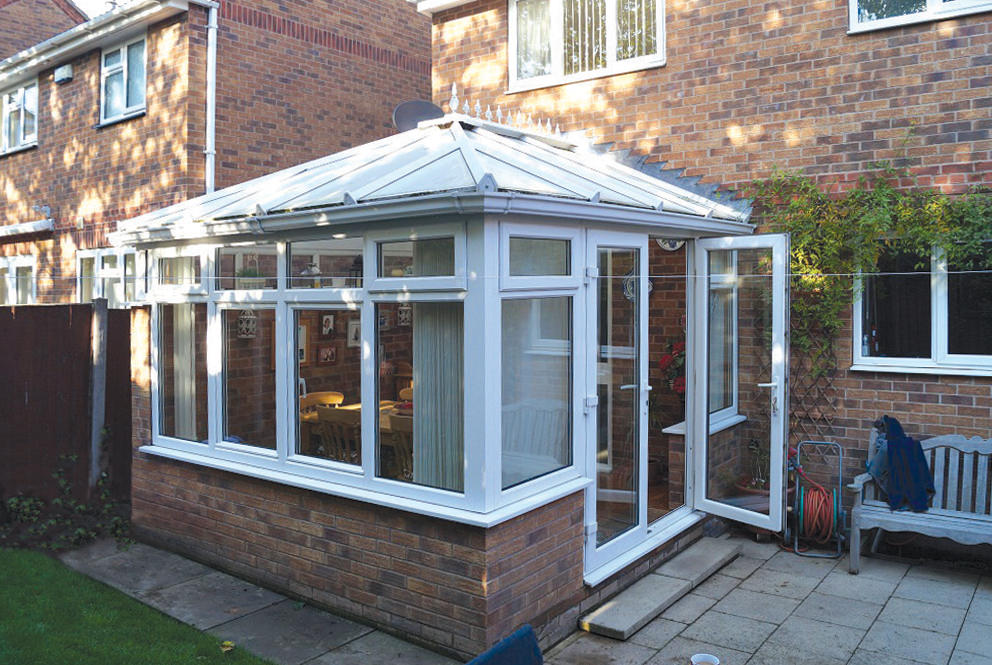 Edwardian Conservatory Prices Dunstable
Leighton Buzzard Double Glazing are delighted to be able to offer our customers excellent conservatory prices in Dunstable, Leighton Buzzard, Aylesbury, Luton, Hemel Hempstead, St Albans, Northampton, Bedford and Milton Keynes.
We offer competitive quotes to ensure our customers receive value for money from their uPVC conservatory installation.
You can get your own personalised Edwardian conservatory guide price simply by visiting our online quoting engine. In a few simple steps, you will enter your specifications and our designer will provide you with a tailored conservatory quote. It's completely free, and there's no obligation!
If you prefer, you can get advice and guidance from our friendly and helpful team. Just complete our contact form and one of our experts will contact you.